Madden NFL 25
EA SPORTS announces Barry Sanders as 'Madden NFL 25' cover athlete
Today, EA SPORTS has announced the cover athlete for Madden NFL 25. After over 40 million votes were cast, Barry Sanders/Adrian Peterson was announced as being the player to earn the cover of the 25th anniversary of the Madden series.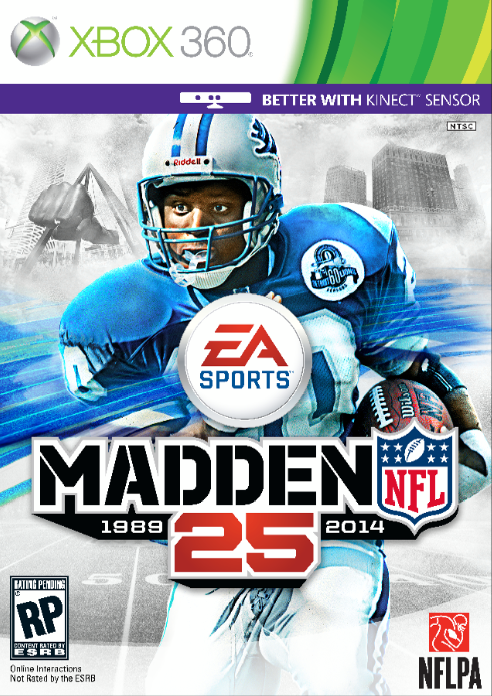 Barry Sanders beat out Peterson, an incredibly popular player in the NFL. Peterson fell just nine yards shy of breaking the single-season rushing record held by Eric Dickerson. Sanders was featured in the background image of the Madden 2000 cover, but
Madden NFL 25
marks his first appear on the cover as the sole athlete. While the voting was fairly close, Barry Sanders took 58% of the voting this year.
What do you think about this year's cover for the game? Be sure to let us know what you think by leaving us a comment below, or discuss Madden NFL 25 in our community.